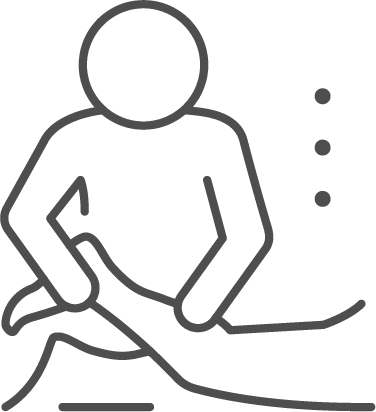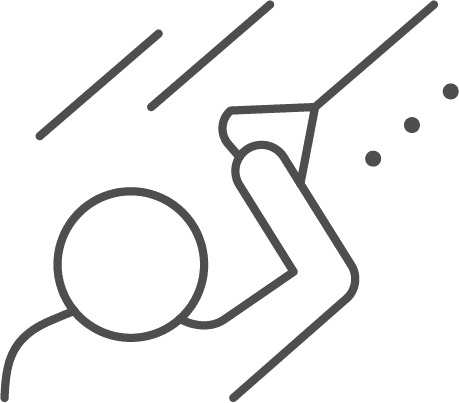 Complete Concussion Management


Acupuncture & Traditional Chinese Medicine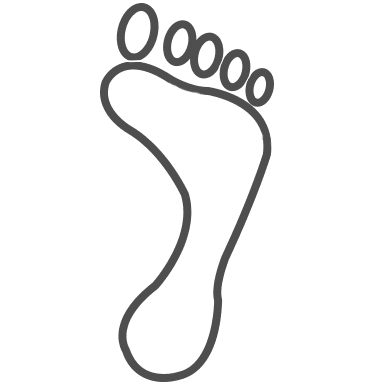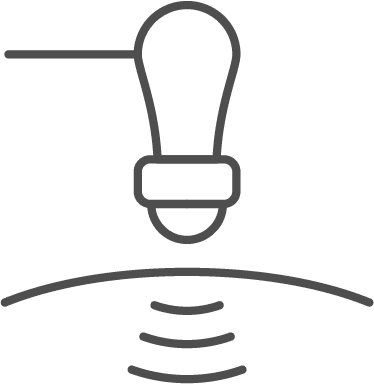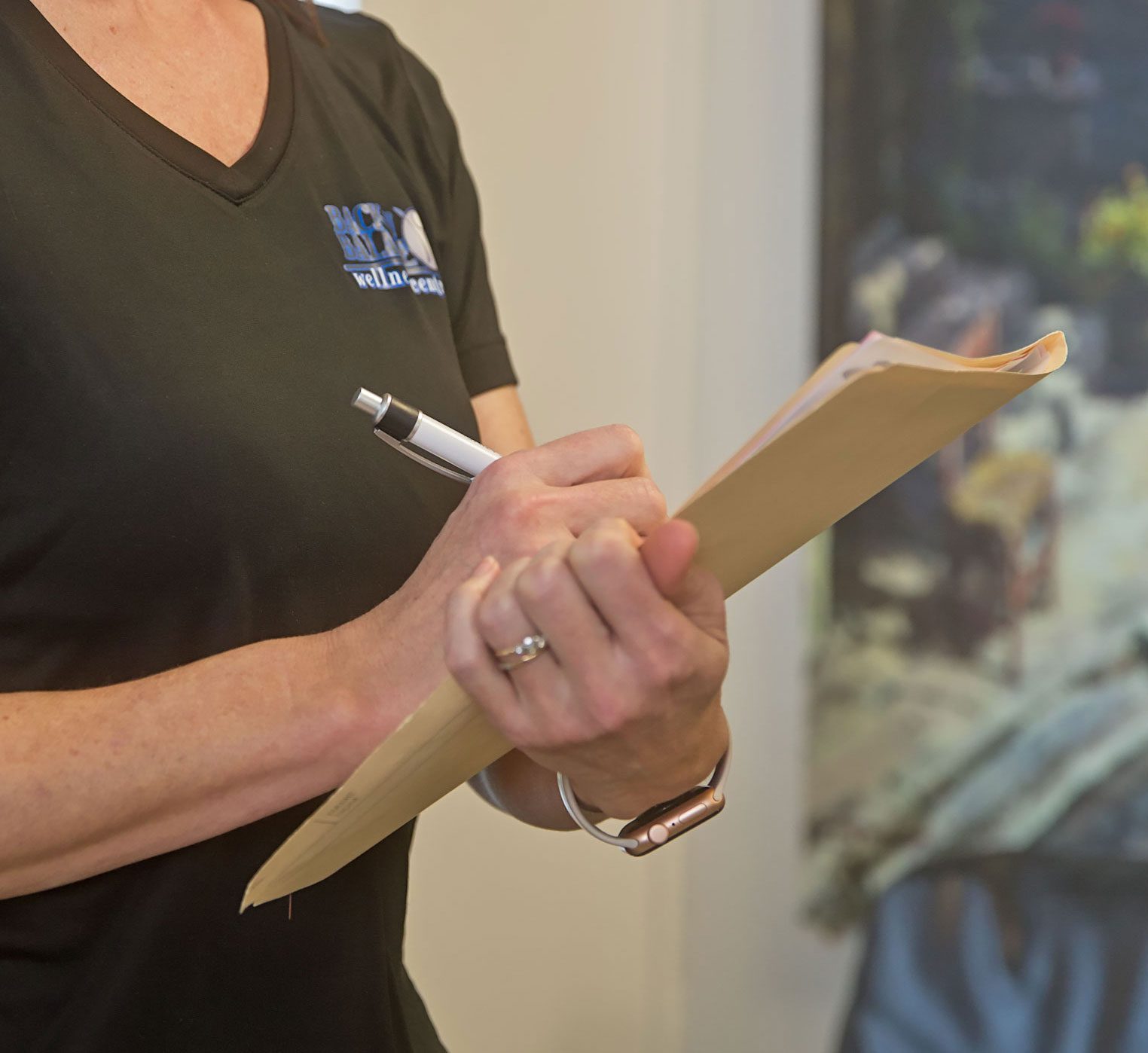 Our practitioners are dedicated to providing quality health and wellness solutions that address your unique needs. Our services include Chiropractic Care, Massage Therapy, Physiotherapy, Complete Concussion Management, Kinesiology, Acupuncture/Traditional Chinese Medicine, Reflexology, Shockwave Therapy, and Custom Orthotics. Be proactive, not reactive!
Our goal is to provide each patient with exceptional collaborative healthcare in the form and manner that best serves you and will consider the full spectrum of your biopsychosocial needs. The Back In Balance team is here to help you attain your everyday wellness goals!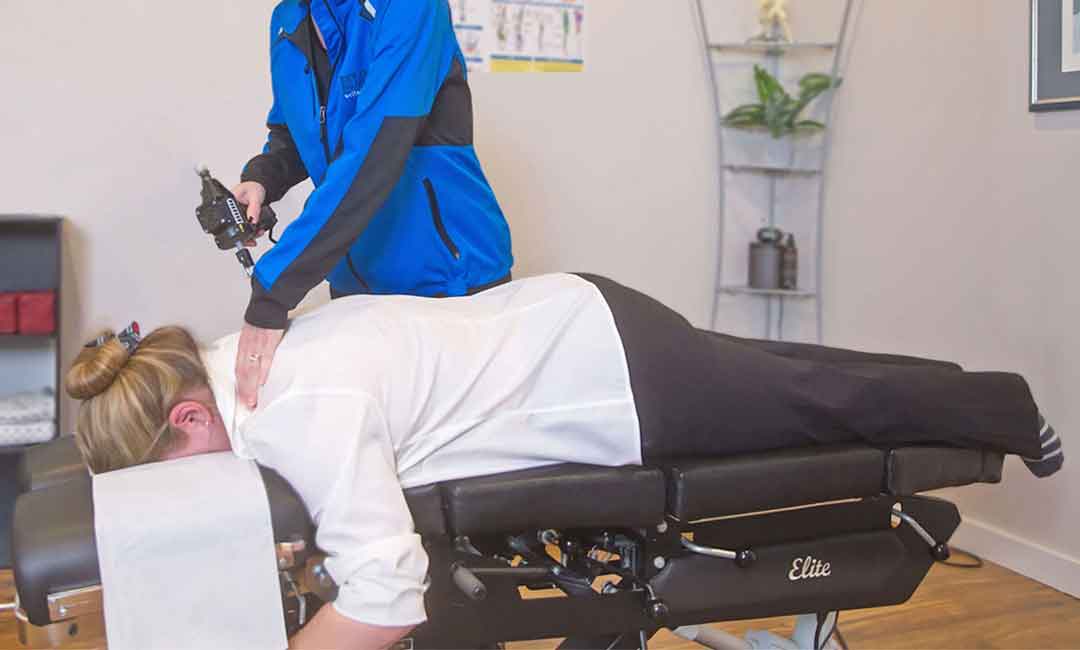 Chiropractic
Chiropractic is a hands-on, non-invasive, and drug-free practice that safely and effectively helps relieve pain and improve the body's overall function. It is grounded in the principle that the body can heal when the skeletal system is aligned, and the nervous system functions properly.
Learn More
The main goal of chiropractic care is restoring the natural function of the body's joints and the relationship to the surrounding muscles and nerves.
Chiropractic is a safe, effective treatment approach for patients of all ages, including women during pregnancy, children and seniors.
Chiropractors help ease Canadians' pain, enabling them to live the active, pain-free lives they want. Chiropractors treat neck pain, back pain, arthritis, certain headaches, injuries and more. They are spine, muscle, and nervous system experts specializing in assessing, diagnosing, treating, and developing care plans to keep you moving and pain-free.
A chiropractor should be part of every Canadian's healthcare team for optimal health and quality of life.
We've got your back!
At Back In Balance, our chiropractors use a low-force technique called KST, which utilizes the ArthroStim adjusting instrument that introduces energy to the body to adjust subluxated joint segments and remove nerve pressure at a speed of 12 "taps" per second (12 hertz). It is a fast, accurate, low force and controlled adjustment. The ArthroStim gives patients a very specific adjustment; there is no twisting, turning or "cracking" of joints.
This technique permits adjustments in different postures. This is important because sometimes a problem can only be reproduced in a certain position. For example, a driver in a car accident (sitting) may not reveal their spinal damage or subluxations when standing or lying down; therefore, they must be analyzed and corrected in the seated position.
This is especially noticeable in people suffering from pain, neurological problems, TMJ, and other conditions. Adjusting people in the standing position has the added benefit of working with gravity. Most people feel at ease, relaxed, and well as their structural nerve stress or subluxations release and diminish.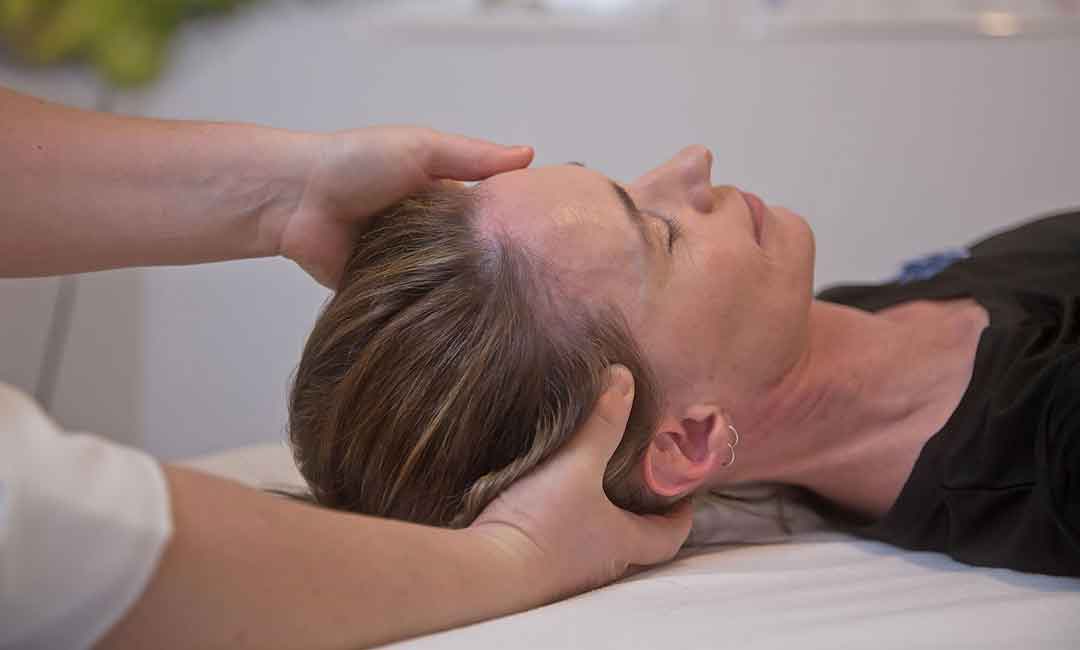 Massage Therapy
Massage therapy is used to relieve pain, reduce stress and anxiety, and increase relaxation. It can also be used to help with the rehabilitation of sport-caused injuries.
Our massage therapists provide deep tissue massage, which releases muscle tension in your body's deepest muscles and fascia layer.
Learn More
We help you achieve postural correction and muscle balance through our therapeutic exercise. Our Registered Massage Therapist offers 30-minute, 45-minute, and 1-hour long appointments.
Physiotherapy
Physiotherapy is a holistic approach to healthcare led by practitioners dedicated to working with people to maximize their ability to move and function throughout their lives. You can see a physiotherapist in Castlegar and British Columbia without a doctor's referral.
Learn More
Specifically, physiotherapists can help you with:
Promoting optimal mobility, physical activity, and overall health and wellness;
Preventing disease, injury, and disability;
Managing acute and chronic conditions, activity limitations, and participation restrictions;
Improving and maintaining optimal functional independence and physical performance;
Rehabilitating injury and the effects of disease or disability with therapeutic exercise programs and other interventions; and
Educating and planning maintenance and support programs to prevent re-occurrence, re-injury or functional decline.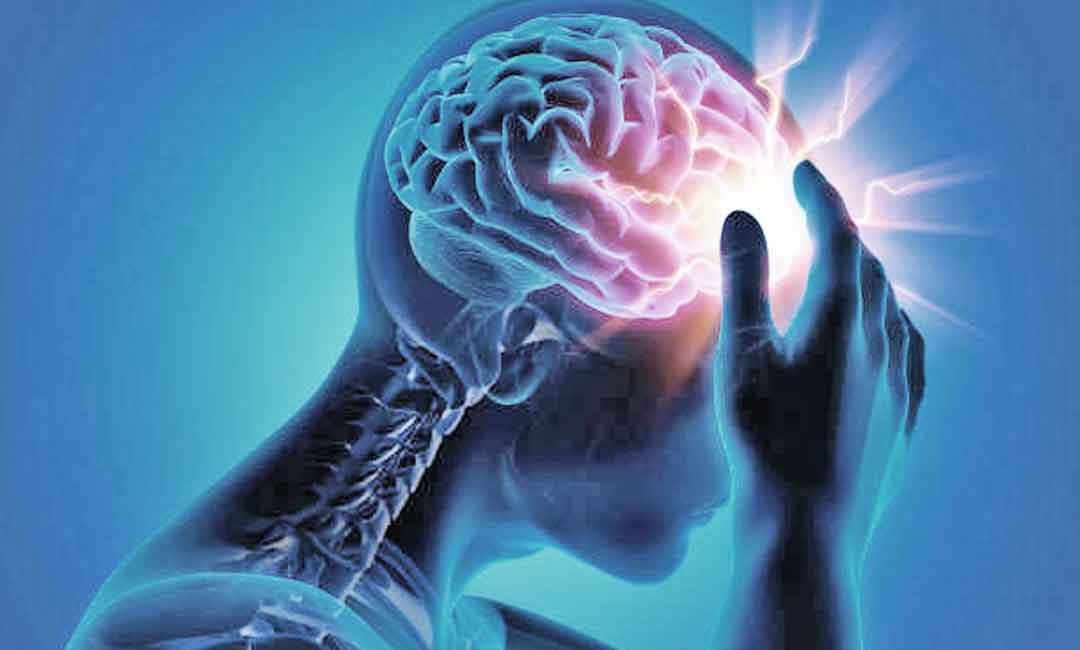 Complete Concussion Management
Back In Balance became a certified clinic for Complete Concussion Management in 2015. We provide our patients with comprehensive baseline testing, treatment and rehabilitation.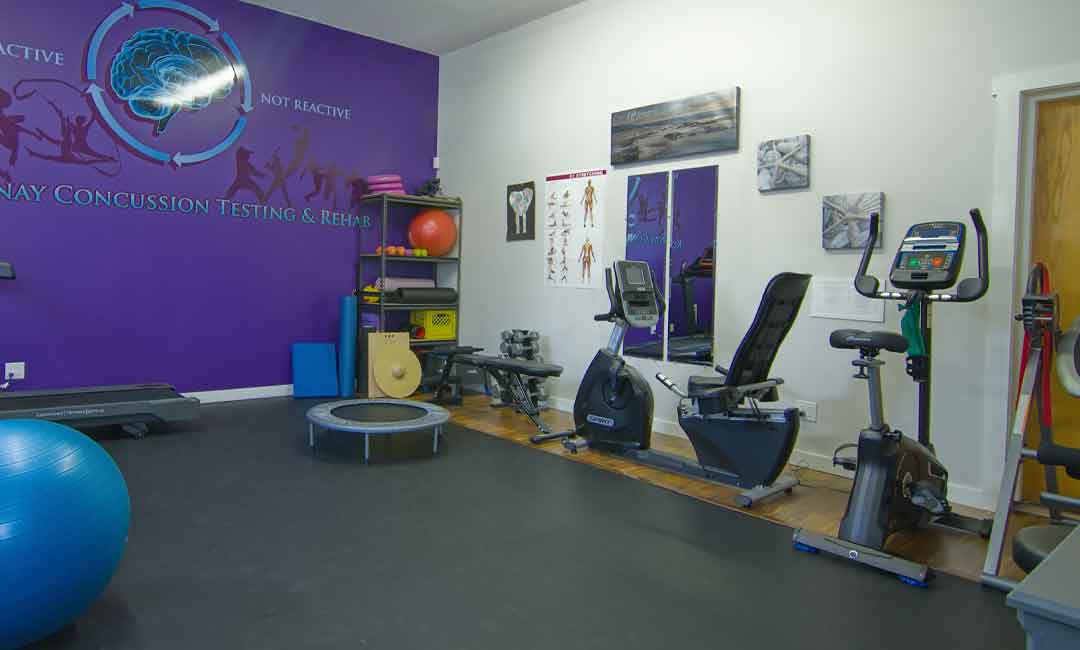 Kinesiology
Kinesiology is the study of human movement and focuses on how the body moves, performs, and functions by applying the sciences of biomechanics, anatomy, physiology, psychology, and neuroscience.
Learn More
Kinesiologists spend a lot of time working directly with clients. They examine people with all types of movement disorders and design rehabilitation programs to increase their patient's range of motion.
Kinesiologists also work with athletes to improve their fitness and performance levels. They can coach and train athletes, develop or conduct fitness and mobility programs for the elderly, and aid in injury recovery.
Using exercise, biomechanics and ergonomics, Kinesiologists can help you recover from injury, prevent injury and increase performance outcomes.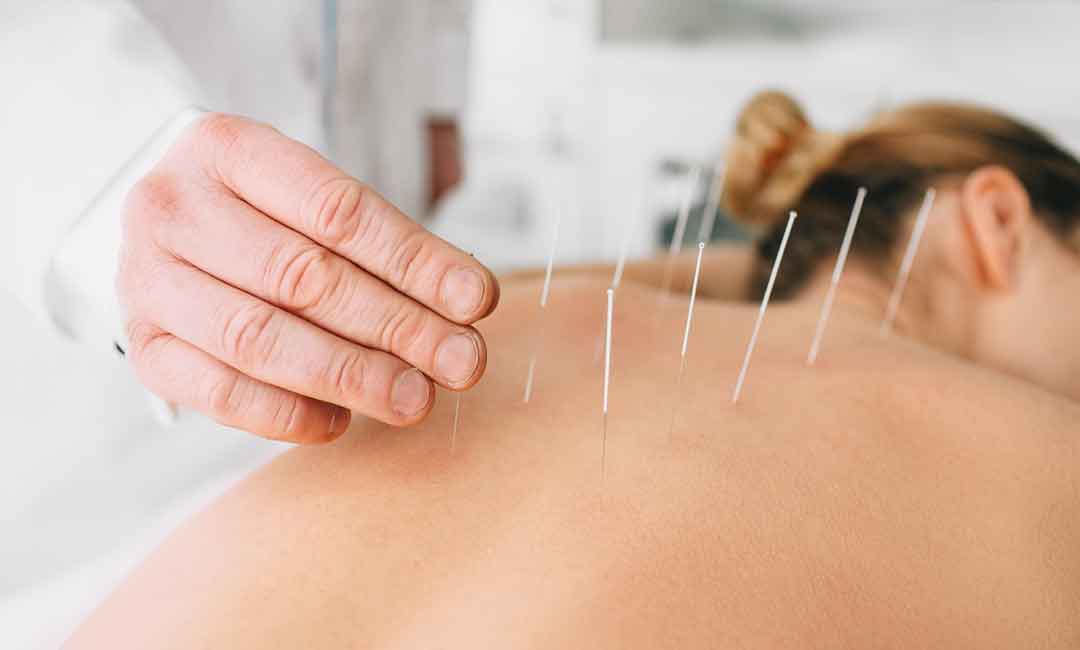 Acupuncture/Traditional Chinese Medicine
Gabriella Toth R.TCM.P, RAc
Acupuncture involves the insertion of very thin needles through your skin at strategic points on your body. A key component of traditional Chinese medicine, acupuncture is most commonly used to treat pain. Increasingly, it is being used for overall wellness, including stress management.
Learn More
Traditional Chinese medicine explains acupuncture as a technique for balancing the flow of energy or life force—known as chi or qi (chee)—believed to flow through pathways (meridians) in your body. By inserting needles into specific points along these meridians, acupuncture practitioners believe your energy flow will re-balance.
Acupuncture treatment can be used to treat many conditions, including chemotherapy-induced and postoperative nausea and vomiting, dental pain, fibromyalgia, headaches, including tension headaches and migraines, labour pain, lower back pain, neck pain, osteoarthritis, menstrual cramps, and respiratory disorders, such as allergic rhinitis and tennis elbow.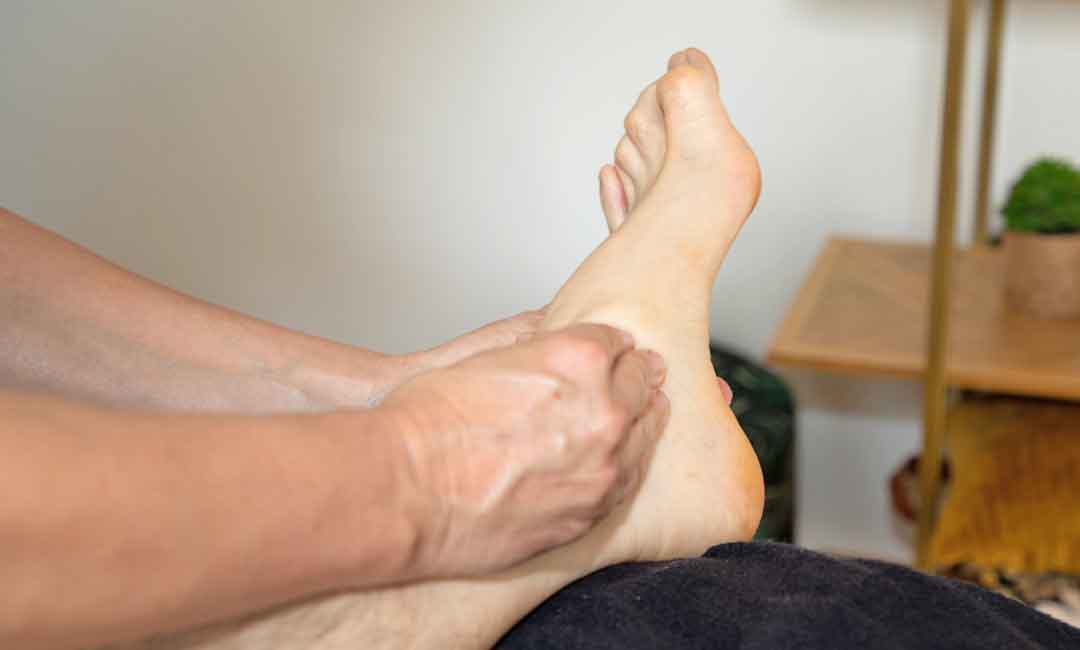 Reflexology
Reflexology is a holistic method that involves pressure and massage of the reflex points found on the feet, hands and ears, which correspond to all the organs, glands and body parts. It follows the principle that a vital energy, or life force, circulates throughout the body and into every cell and tissue.
Learn More
If the energy pathways become blocked or stagnated, the part of the body relating to the blockage is affected.
The techniques used in reflexology are designed to dissipate energy blocks, stimulate the circulatory, lymphatic and nervous systems, and release toxins. Reflexology encourages and supports the body's self-healing capabilities.
Many people enjoy the Reflexology hands-on treatment, finding their step re-energized and light! Once you try it, you'll be hooked!
Reflexology is an effective way of dealing with various ailments for all age groups. It is used in conjunction with chiropractic, therapeutic massage, acupuncture, and physiotherapy programs of health care.
Many people use Reflexology to complement certain health practices—conventional, naturopathic, homeopathic and traditional Chinese medicine—to enhance the benefits and results these modalities provide. The legs and feet convey the body, mind, and spirit through life's journey.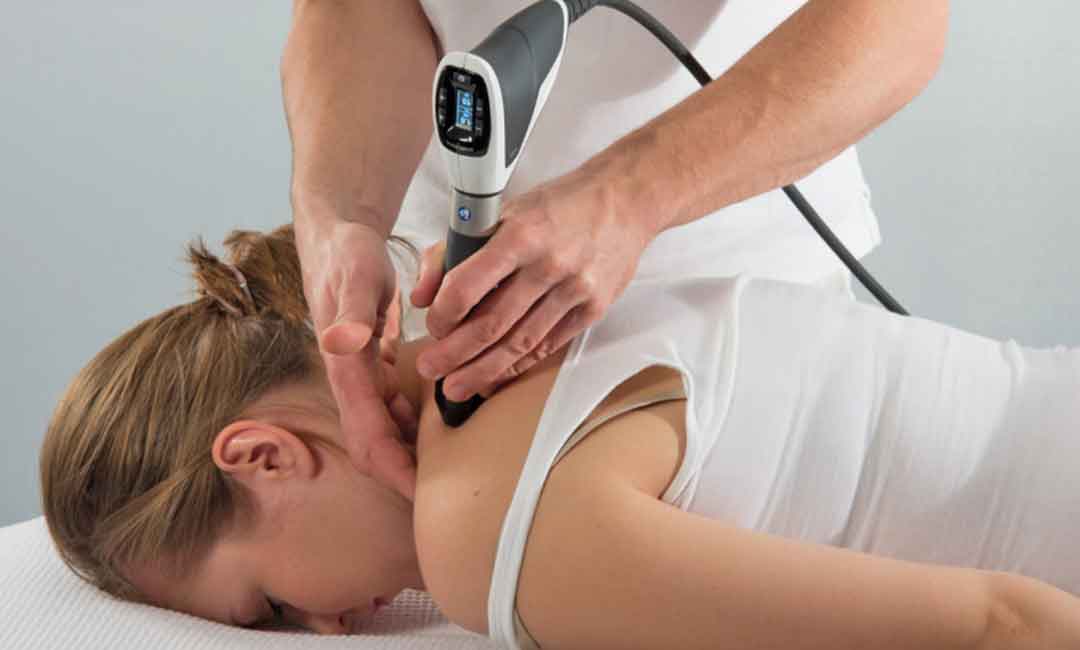 Shockwave Therapy
Accelerate Healing with Shockwave Therapy
Shockwave Technology can successfully address acute and chronic pain. It is also used to provide trigger point therapy, address sports injuries, scar tissue, and stress fractures, enhance bone healing, and much more.
Learn More
Shockwave therapy is a highly effective treatment method that involves introducing high-energy sound waves into the painful areas of the body. It is one of the most advanced and highly effective noninvasive treatment methods approved by the FDA. The treatment works by helping to improve the regenerative potential and enhancing blood circulation to regenerate damaged tissue.
Beneficial effects are often experienced after only one or two treatments, and no downtime exists. The non-surgical therapy for pain eliminates pain and restores mobility, thus quickly improving patients' quality of life. Learn more about how Shockwave Therapy can address your pain, accelerate your healing, and optimize your health.
Benefits of Shockwave
91% success rate (as per clinical studies)
Non-invasive
No anesthesia required
No risk of infection
No scarring
No downtime
Over 80% patient satisfaction
Cost effective
Faster, easier healing
"I have benefited tremendously from the chiropractic care I received from Dr. Grantham. Not only have the adjustments helped alleviate my stiffness and aches, but it has helped me have more energy and just feel more balanced overall. A few months ago, I was able to resume a favourite hobby of mine—golf. Due to my previous pain, I never thought that'd be possible." ~ Back Pain
"Dr. Grantham has allowed me to be headache free for quite some time now. I used to have daily nagging headaches that often would turn into a migraine, leaving me unable to function. For the longest time, I thought I could keep taking medication to subside the pain." ~ Headaches
"As a court reporter, using my hands to type on a daily basis is a requirement. The work is speedy and can often last for hours at a time. Several months ago, every movement I made became excruciatingly painful. I started seeing Dr. Grantham and got started on a program that helped right away. The doctor stressed the importance of my posture and proper hand and arm placement." ~ Carpal Tunnel
"It's been seven months since I got wiped out by a monster wave. I sought treatment at the hospital; they took x-rays and said everything seemed normal and that I would just have some pain for a few days. A few days actually turned into several weeks, so at the suggestion of my girlfriend, I went to see Dr. Grantham and was feeling better in no time!" ~ Sports Injury